Digiliant is a Michigan-based company that was founded on a combined 26 years of experience in computer hardware support and custom server designs. Our goal is to provide 12GBs Enterprise Network Storage Solutions to meet today's needs of our customer's growing businesses.
We come at our service from a customer's perspective. We used to be right in your shoes and were often unsatisfied with the support from our competitors. This inspired us to create Digiliant, where customers are paired with an engineer support expert that remains with them through the entirety of our assistance.
Other companies that provide one-on-one support often pair customers with a new representative each time they have an inquiry. We believe this is antithetical to an ideal business model. We want our customer's to feel familiar and comfortable with their support representative.
Approachability and comfort are important to us. We wanted to create an environment where any inquiry, big or small, is treated as valid and important. We will meet you wherever you are at, whether you want to keep it professional or casual, we promise you won't be disappointed in us, or our products or support.
Because of our integrity, work ethic, and expertise, we have enjoyed the repeat business of many different clients from all over the U.S. Our customers range from small to mid-sized businesses, large corporations, educational and government facilities that include the military and their contractors.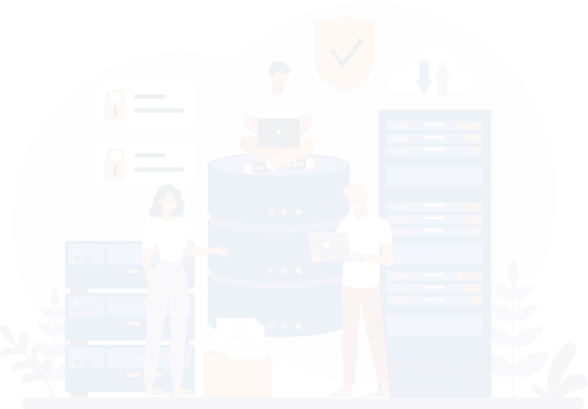 Customers are always our number one priority, we incorporate their comfort and satisfaction in every aspect of our business model. Because of this, we extend our expertise to products outside our range We want our customers to feel completely supported, even if they come to us with products from our competitors.
Our engineers are always available to provide support whenever you need it. Our accessibility is unmatched by our competitors. Questions on a particular brand of hard drive? Need help setting up your new server? At Digiliant, no support inquiry goes unanswered.
Our products go through an extensive 184-checkpoint inspection before it leaves our facilities. Any unit that doesn't check all 184 of our boxes is immediately sent back to the engineer it was built by. This even includes sticker placement. Yes, really, we will fail a unit for a crooked "Digiliant" sticker.
Unlike our competitors, we want our customers to feel satisfied even long after our job is done. Others will meet your immediate needs, and hope that you require their assistance in the future. Whereas Digiliant will anticipate your needs down the road. This is crucial when it comes to tech support. You want your technology to meet your needs and continue to perform as expected.
Through an extensive, comprehensive, and heavily scrutinized build process, each unit is built by one of our extremely qualified engineers. We like to set up a direct accountability network where each unit is tied back to an individual support representative. From a tower server to a rack-mounted 8U, every one of our products is built with utmost expert craftsmanship.